Clandestine drug-lab remediation
As Calgary's premier remediation company, ASTRA Restorations offers professional and certified remediation services for commercial and residential properties contaminated by clandestine drug labs.
Meth labs and illegal marijuana grow-ops have long been a problem. However, with the fentanyl crisis of the last two years, property owners are increasingly finding their rental spaces contaminated by dangerous chemicals from illegal fentanyl labs.
ASTRA has the expert training, experience, and certifications to safely and effectively clean and restore properties impacted by illegal and dangerous drug labs and grow-ops. We certify with the strictest regulatory agencies.
As a company that specializes in hazardous materials removal, we have the knowledge and expert service to ensure your property is made safe once again.
Fentanyl crisis
As a drug-lab remediation company, Calgary-based ASTRA Restorations is intimately aware of Canada's increased fentanyl crisis, which has reached epidemic proportions. Over 4,000 opioid-overdose deaths occurred in Canada in 2017, up from 2,800 deaths the year before.
While some users take fentanyl for the specific high it gives them, this dangerous drug has also made its way into every other kind of street drug for the simple reason that fentanyl is cheap to make and saves drug dealers and producers money.
Eighty-six per cent of all street drugs tested in Vancouver during the summer of 2016 contained fentanyl.
The drug itself is highly toxic. While similar to heroine, the extremely potent pain-killer is actually 50 times more potent than heroine and 100 times more potent than morphine.
Overdoses are also much more severe, likely, and rapid, often leading to quick deaths before paramedics even arrive on the scene. Canada's fentanyl incursion already adds to the country's significant meth problem.
As toxic as the drugs themselves are, the labs that produce them are equally so. If your property has been affected by an illegal drug lab, you need to contact ASTRA Restorations—Calgary's experienced and professional drug-lab remediation company.
Dangers of drug-lab contamination
A fentanyl lab is a ticking time bomb. These labs fill with poison air and massive amounts of dangerous contaminates that cause debilitating and deadly health consequences. These chemicals impact other building tenants and even neighbours in adjacent buildings.
Once a property has become contaminated, it constitutes an environmental hazard. A single grain of fentanyl can cause death. Even entering an affected property can be dangerous.
Responsibility for illicit fentanyl and meth labs falls on the shoulders of property owners. Even worse, insurance often doesn't cover restoration of affected properties.
That's why you, the property owner, need to call Calgary's expert remediation company, ASTRA Restorations. We have the experience, training, and certification to effectively, efficiently, and safely restore your property to its pre-drug lab condition.
Signs of drug labs on your property
While no one ever thinks their property will be affected by an illegal drug lab, the truth is, illicit drug labs are becoming more common.
Calgary's ASTRA Restorations has the experience to identify former drug labs. If you suspect your property has been affected by a drug lab, contact ASTRA Restorations to inspect the property.
Signs indicating the possible presence of a drug lab include:
white or coloured powder on walls, floors, countertops, furniture, clothes dryer, or vents;
unusual thumping sounds indicating a pill press machine;
chemical odours, including a strong smell of vinegar;
tenants reluctant to allow landlords on the property;
payment of rent in cash;
use of surveillance cameras;
drawn curtains;
exhaust fans running at odd times; and
residents wearing filtration masks, safety glasses, and other protective equipment.
If you've noticed these signs on your Calgary property, contact the proper authorities and then ASTRA Restorations. Once the property has been vacated, ASTRA Restorations, Calgary's drug-lab-remediation experts, will set to work.
Fentanyl testing
If you suspect your Calgary property has been contaminated by a dangerous drug lab, your first step is to have your property tested by drug lab experts. For this work, trust only Calgary's ASTRA Restorations.
Drug testing is risk-free and adds value to your property, regardless of test outcomes. Regular testing will ensure peace of mind for you and your tenants and reduce your liability.
Telling prospective tenants about your regular drug-testing will also scare away tenants who want to set up a drug lab and reassure tenants who want to live in a secure building.
On the other hand, not testing for meth and fentanyl labs can be deadly. If you rent to tenants whose health is affected by an earlier tenant's drug lab, you are responsible for those health outcomes—even short-term exposure can have deadly consequences.
Living in a contaminated drug lab is a sure cause of disease. We see this all the time—tenants whose health would have been saved by simple testing and landlords on the hook. Calgary's ASTRA Restorations protects both you and your tenants.
Drug-lab remediation
If you are an Calgary property-owner who has been impacted by an illegal drug lab, you are required by law to hire a professional remediation company to restore your property. Trust only Calgary's ASTRA Restorations with your drug-affected property.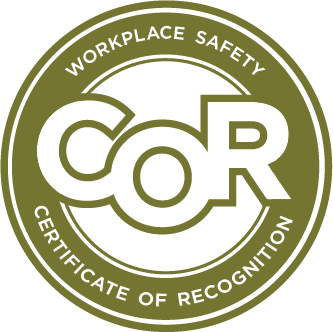 Astra works safety
ASTRA Restorations, as an Alberta company with a Workplace Safety Certificate of Recognition, complies with or exceeds all regulatory standards for hazardous-materials remediation. We abide by all AHS and OHS regulations in our restoration processes.
Proper approval with regulatory authorities ensures our job sites meet all safety standards and that our remediation steps protect the future safety of your commercial or residential tenants.
We always keep naloxone kits on site, guaranteeing the safety of all present in case of exposure. We are also licensed to handle and transport hazardous materials.
Clandestine drug-lab remediation strategies
Now that illicit drug labs are more common, property owners are increasingly reliant on certified companies like Calgary's ASTRA Restorations to safely decontaminate and restore their drug-lab-affected properties.
Fentanyl is so toxic that even minimal exposure can have dire consequences. Our experienced and highly-trained drug lab restoration team will ensure the safety of your property and future occupants of the space.
Our decontamination processes are proven to effectively eliminate the presence of dangerous drug-lab materials.
Calgary's ASTRA Restorations is your only clandestine-drug-lab remediation service. Trust us to restore your peace of mind and that of your tenants too.