Back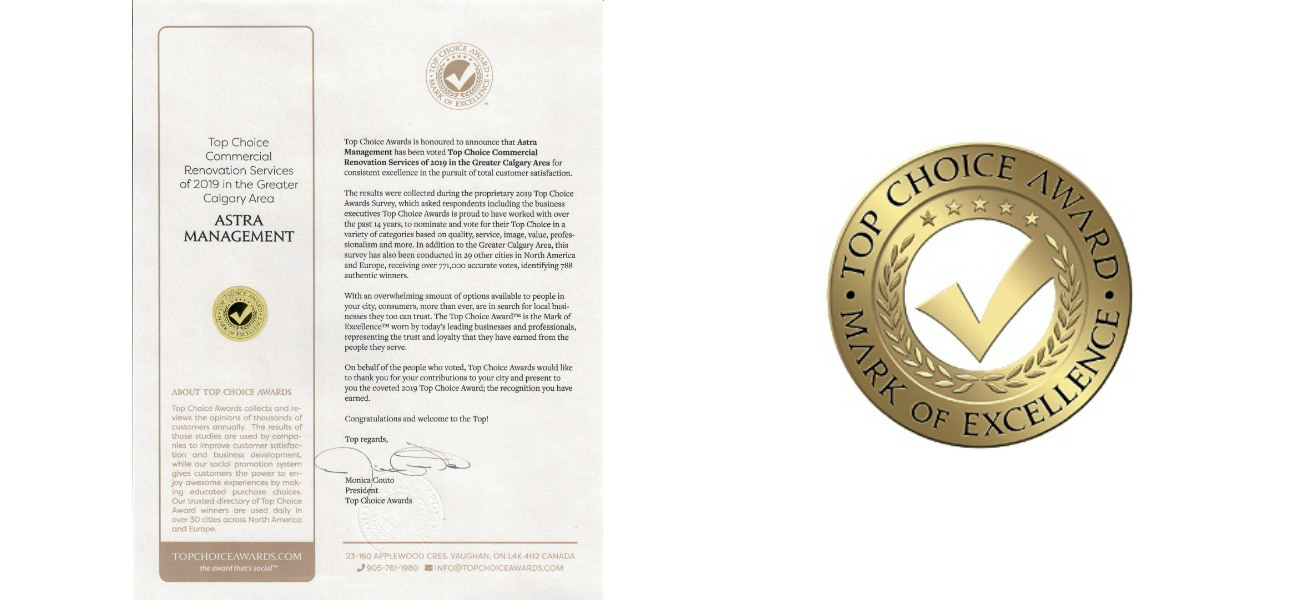 Top Choice Award
ASTRA Group is honoured to announce we are winners of the 2019 Top Choice Award. The Top Choice Awards are awarded based on customer reviews and recommendations. Top Choice winners are first nominated by customers and then voted for by an expert panel of judges.
ASTRA Group is grateful to have won this award in recognition of our commercial renovations in the greater Calgary area. ASTRA Group is proud to have renovated and restored commercial spaces in some of the most prominent Calgary buildings.
To receive both the Top Choice nomination and award for this work confirms for us that the strong businesses are built on strong customer relationships.
We at ASTRA Group look forward to continuing this level of craftsmanship and customer service in Calgary throughout 2019 and beyond.